Réservation des ateliers artistiques
ATELIER EN LIGNE MENSUEL
La Magie de laTransformation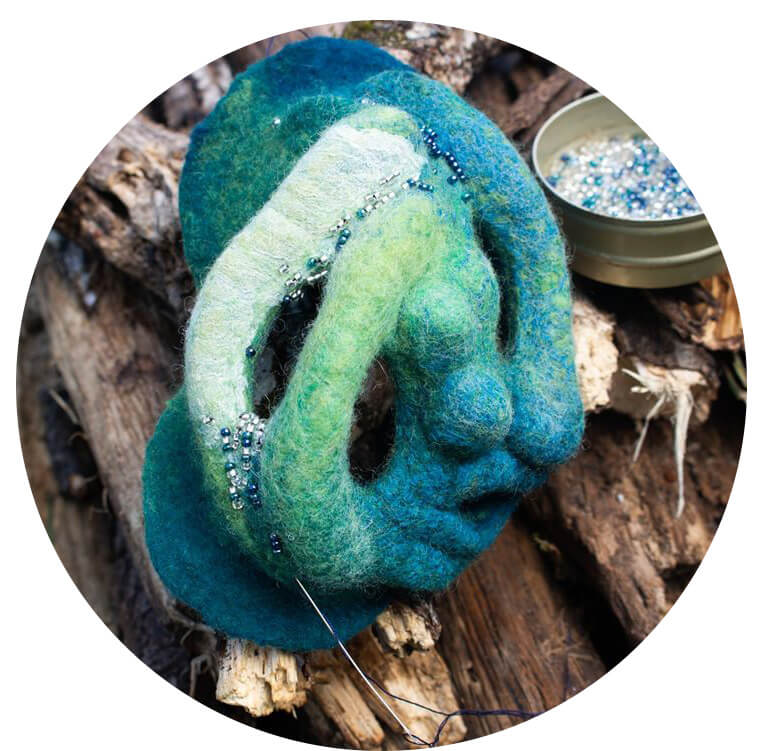 Réserve ta place pour le prochain cours mensuel en ligne.
Je propose des cours mensuels en ligne pendant lesquels nous utiliserons le pouvoir transformateur de la technique du feutrage artisanal pour notre propre croissance. Une convergence de mes expériences en art-thérapie dynamique, en travail énergétique et ma passion pour l'art du feutre !
Une nouvelle aventure sur un terrain inconnu et magique où il y a tant à découvrir 🙂
Un cours dure environ 2h30. Je trouve important que nous avons du temps pour un moment d'échange sur nos expériences à la fin de la séance.
Les réunions se font avec l'application ZOOM. Tu reçois un mail avec des informations sur le matériel, le thème et le lien pour participer à la réunion au plus tard 24h avant chaque cours.
Réserve ta place pour un prochain cours dans le calendrier ci-dessous, ou achète une carte 3 séances pour bénéficier d'un tarif préférentiel.
Jan
Feb
Mar
Apr
May
Jun
Jul
Aug
Sep
Oct
Nov
Dec
3 class pass
Card valid for 3 sessions by the end of 2020. This means that you benefit from a more advantageous rate than if you book each course individually.
As soon as your purchase is validated, you will receive an email to register for the three sessions of your choice.
WARNING: service ID(s) not found. Please check the shortcode syntax and ensure at least one of the specified services is active.