My companionship can help you bring more lightness and joy into your life, unleash your true potential to live the best version of yourself.
Do you feel like you've lost your natural rhythm, that you're no longer centred?
Do you lack self-confidence? Do you experience your life as a constant struggle?
Do you know the feeling of never being enough?
You want to: · Transform heaviness and suffering into more lightness and joy · Get out of survival mode to really live · get out of reaction mode to act consciously in your life · free yourself from the feeling of lack to live in the feeling of abundance · open yourself up to new perspectives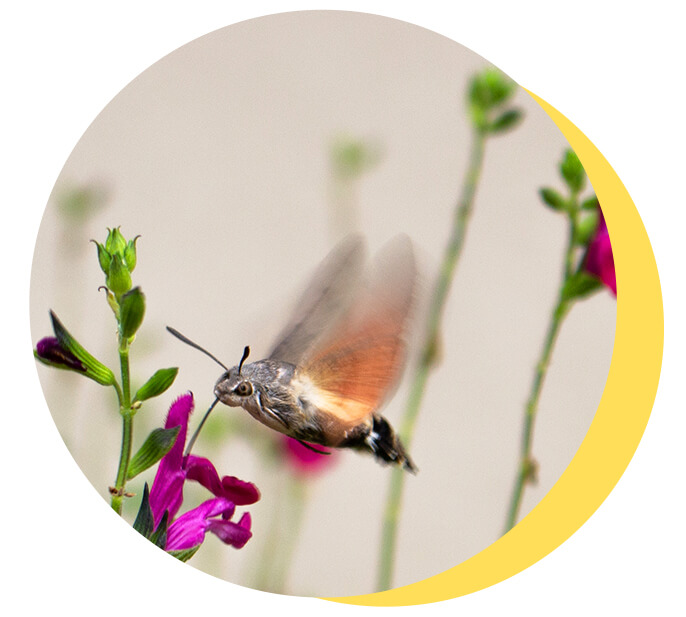 Become a conscious creator and make your life a masterpiece!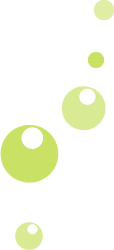 How?
I offer you an individual accompaniment, adapted to your own rhythm and specific needs. I perceive you holistically and meet you in a safe space free from judgement. I accompany you towards increased joy and lightness in your life using tools such as craniosacral energy and body work and dynamic art therapy. Energy work opens up new perspectives, helps to solve blockages and restores your physical, emotional and mental balance. For me, art is a bridge between the visible world and the invisible world. It is a very effective and powerful tool for making the hidden visible. Colors, sounds, shapes and materials help to accelerate your transformation and its integration via your senses. Each of us has unlimited potential and abilities. I am here to help you develop your true potential – all the answers are within you.
Who?
All kinds of people of all ages can benefit from my work. The sessions help both adults and children regain a physical, emotional and mental balance. The stresses of daily life, fears, as well as traumatic events, accidents and injuries affect our inner balance and can cause blockages. Here are some symptoms that may indicate an imbalance:
Migraines and headaches, tinnitus, allergies
Sleep disorders, concentration disorders, emotional disorders
Communication disorders, relationship disorders
Depression, Burnout, Anxiety
In children: birth trauma, motor disorders, hyperactivity…
  Every physical state is a message from the body and during our sessions they can be seen and heard enabling them to be liberated.
Are you wondering if this kind of accompaniment could be helpful for you? I propose that we discuss this in a 20-minute telephone call, without any obligation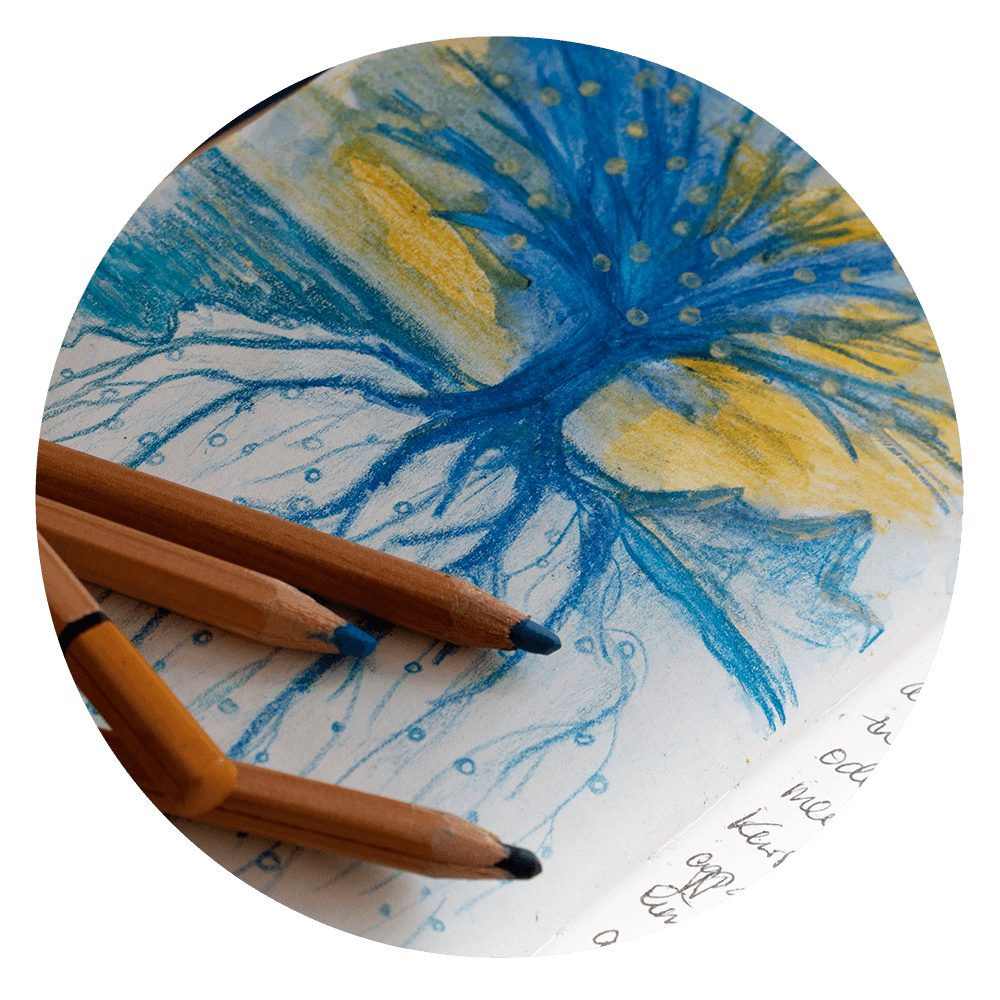 I had already had the pleasure of attending some of Maria's felt workshops and got to know her. When she told me about this new area of her work it instantly made sense. I definitely felt like I could trust her and that I was in safe hands. Julia
CRANIOSACRAL ENERGY AND BODY WORK
Are you looking for deep growth, the unfolding of your true potential?
Is your body communicating with you via symptoms?
  Craniosacral energy work can support you! I accompany you in reconnection with your own inner wisdom (your own inner doctor). With "key tools" drawn from Henrike Baumgartner's energy and light work, we go directly to the source of the issue in order to stimulate the self-healing mechanisms and unlock previously untapped potential. This work is done very gently with my words and my hands. Pain, tension and stress can be dissolved and regeneration may take place at all levels.
DYNAMIC ART THERAPY
Are you going through a difficult situation, through a time of change, through which you would like to be accompanied?
Do you want to experience inner growth through your senses?
  Dynamic art therapy can help you ! I offer you a tailor-made accompaniment in your very own rhythm. The sessions consist of several elements. To start the session, I use symbols from Henrike Baumgartners cranio sacral energy and light work as keys. In order to prepare body and mind for the creative transformation work, we begin, for example, with breathing and posture exercises, followed by forms of expression in an artistic medium (watercolor, drawing, modeling, felting, writing…). I rely entirely on my intuition when choosing which one to use. Relaxation exercises, receptive music therapy and sound yoga, dream work or small rituals can enrich these sessions.   With all my coachings and one-on-one sessions, my main objective is to support you, to discover your very own inner resources, your tools, your own "medicine". They will then help you stay focused and in balance in your daily life to be able to master challenging situations with more ease and stability.
Deep transformation in lightness
… a magical art.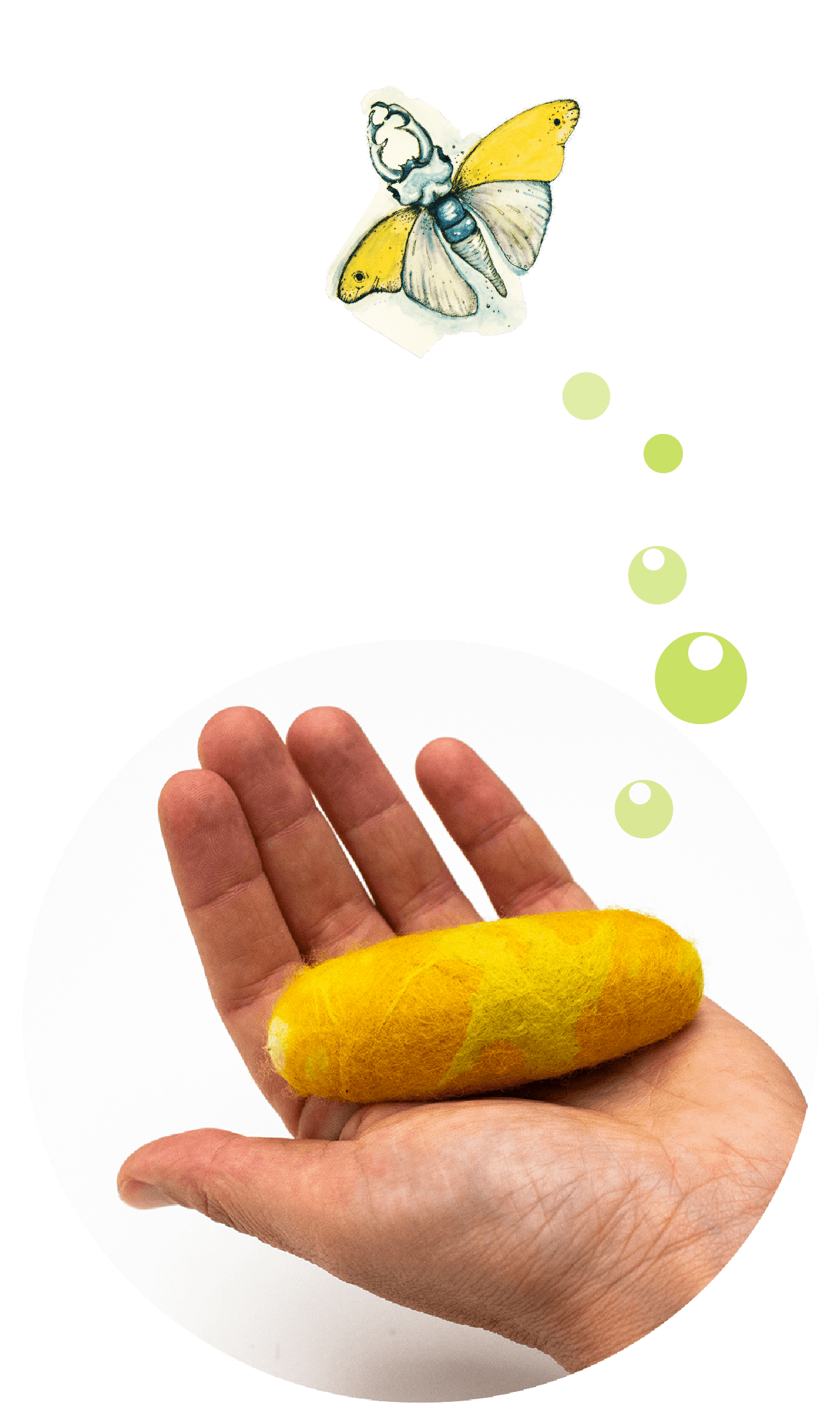 During a difficult time in my life, Maria's companion helped me overcome a completely unknown feeling, to move forward without getting stuck in my mechanisms. I was able to find new ones, regain my confidence and learn new things. Anouk