I offer different types of coaching that are tailored to your needs:
• single energy session we focus on the issue you are dealing with and want to work on.
These meetings take place in my practice in France or can be booked as a distance session.
• Complete accompaniment – a program of several sessions: we set a goal together. I use a combination of all my techniques (craniosacral energy work, dynamic art therapy, coaching, etc.) to accompany you in the best possible way.
To make an appointment, please contact me at +33 6.37.45.64.29.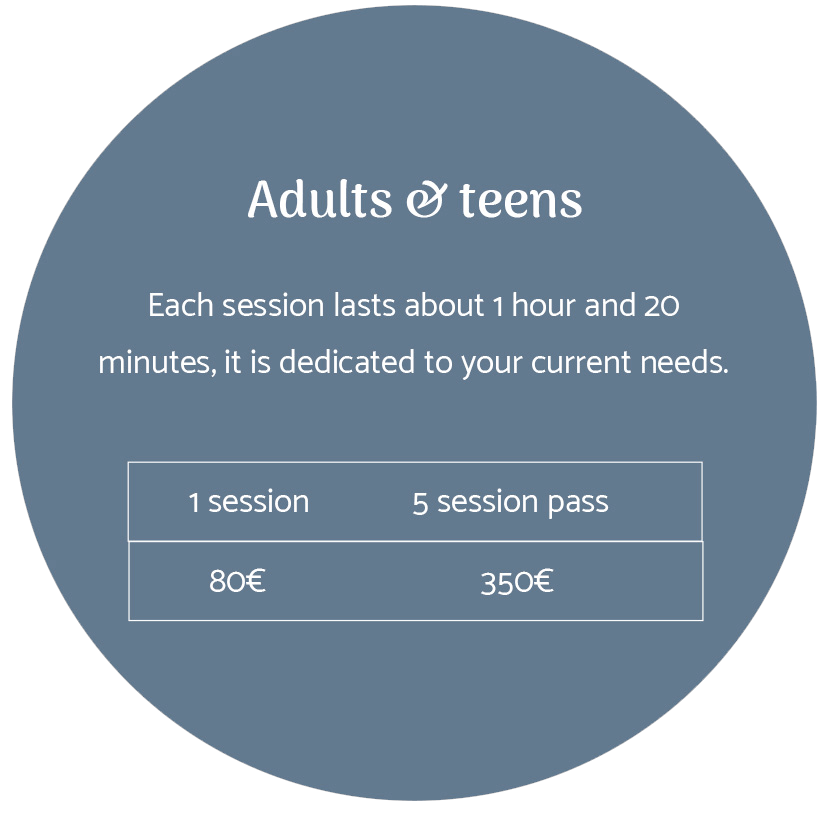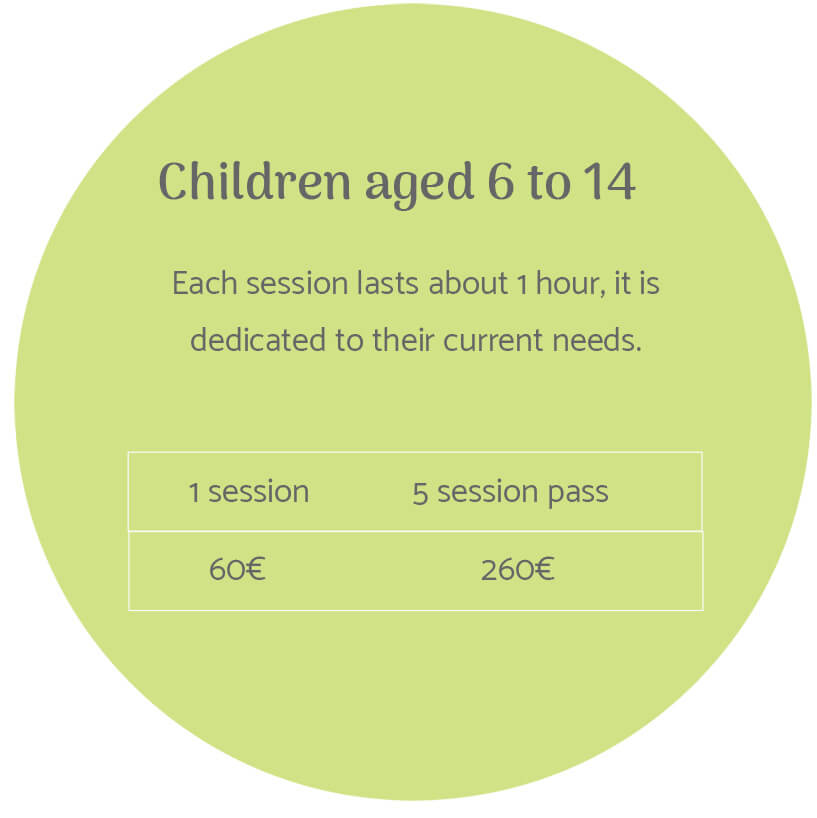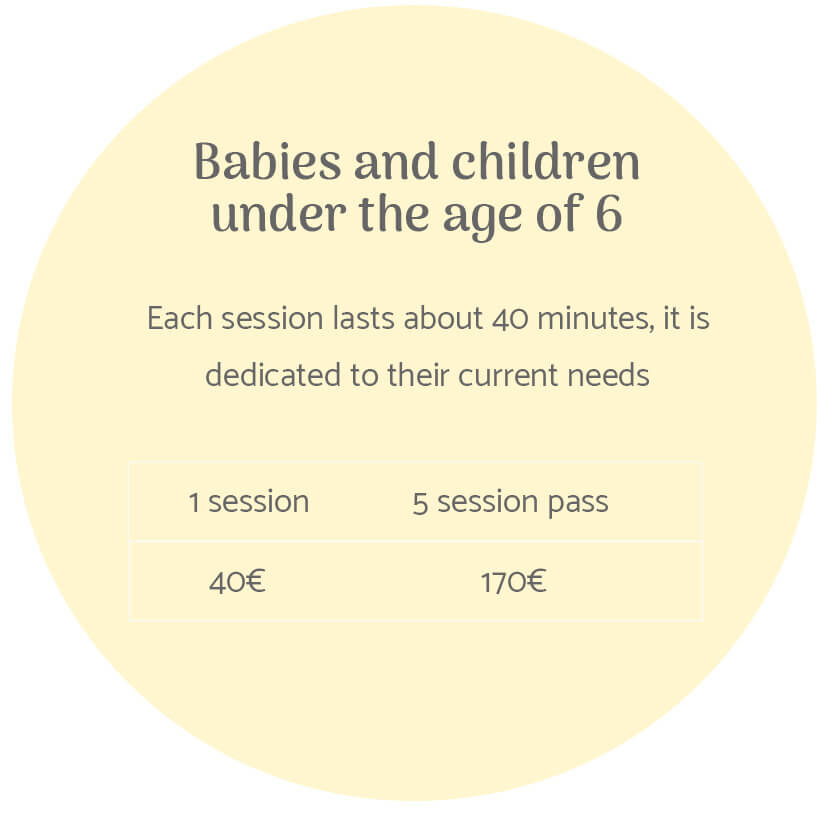 I remain available to you between our sessionswithin a complete accompaniment.
The price includesall the material.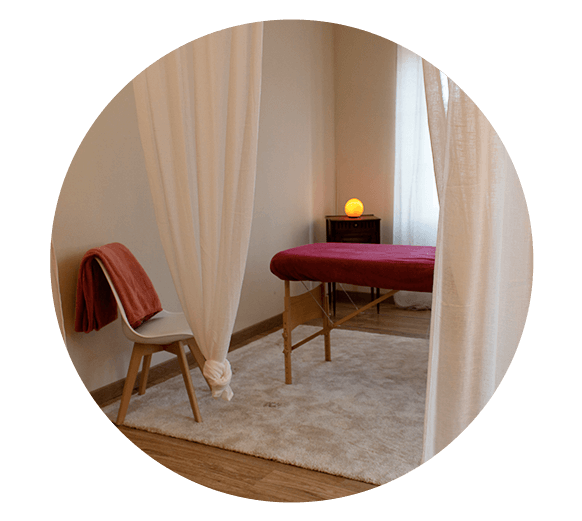 The meetings and accompaniments take place in my practice room in France, Simorre, Avenue des Pyrénées.
Remote sessions are held using communication tools such as Zoom or Skype or can also be held by telephone if desired.
Why not make an appointment now for a 20-minute non-binding conversation so that we can determine the best accompaniment for you.
One of the most interesting things, for me, was the fact the I continued to work on the issues we had focused on long after my sessions.
I felt a continued support and had gotten a new perspective on how to look at certain aspects of myself that had been holding me back.
It's like sometimes you know what you need to do but you don't have the confidence or feel strong enough to do it.
My sessions with Maria gave me the boost I needed to be able to continue my own journey.
I feel more confident.
Clara
Frequently Asked Questions
What is craniosacral energy and body work?
In craniosacral energy and body work, gentle, non-manipulative touches are used on the body.
The practitioner senses the cranio rhythm, the primary respiratory mechanism, also called the "Breath of Life". also called the "Breath of Life". The treatment takes place mainly on the skull (cranium), the spine, as well as the sacrum. The cerebrospinal fluid (brain and spinal cord water) flows rhythmically in the skull and along the spine.
During a session, the practitioner's hands wanders exactly where blockages are shown and the rhythm is brought back into its natural flow.
How does a craniosacral energy session work?
The meeting takes place in a familiar and quiet atmosphere in my practice room. After that, you make yourself comfortable on the treatment table. I work with the kinesiological muscle tests and codes that act as keys (door opener) to getting direct access to your topic.
With a mindful, neutral and intentionless attitude, I listen to the craniosacral rhythm. My hands follow the impulses I receive from your system. I often accompany the sessions with gentle words, as I translate the messages of your body and soul.
Since you will remain fully clothed throughout, it is important that you come to the session wearing comfortable clothes. It is best to plan a little quiet time after the session so that your body and the whole system have time to integrate the work.
How does a remote energy session work?
It's simple:
A remote session takes place either by phone or via the Zoom or Skype app on your smartphone, tablet or computer. A remote session takes place either by phone or via the Zoom or Skype app on your smartphone, tablet or computer.
After you have booked an appointment, you will receive an email with a link that will allow you to enter my zoom meeting room in due course on the given day. The procedure is similar to that of a meeting in my practice. After a conversation in which we discuss the topic and the goal again, we enter directly into your topic by means of light codes. Since I am energetically connected to your field and your system, I can feel where it works in your body. Again, I gently accompany these sessions with words, the messages of your soul and your body.
What is dynamic art therapy?
Dynamic art therapy is a holistic form of art therapy that combines different disciplines: art, music, but also breathing, posture, relaxation, meditation, etc. In my sessions I always integrate my craniosacral energy work tools.
Here are some techniques I use:
watercolor – wet in wet (technique according to Dr. Margareth Hauschka)
pastel
charcoal
clay
writing
dynamic drawing
felting
music
yoga of sound
… anything is possible!
Are special artistic skills needed to be accompanied in dynamic art therapy?
No, not at all. You can be accompanied in dynamic art therapy, whether you can draw or have never considered yourself artistic. Sometimes this can even be beneficial!
Our focus is on stimulating the senses and processes of transformation through artistic techniques. It's not about skill, knowledge or aesthetics. Colors and sounds act like medicines. They stimulate and accompany transformation processes and stimulate the self-healing mechanisms on the psychological and physical level. Likewise, mental blockages can be solved using creative techniques and mental concepts can be transformed.
And, who knows? Perhaps you'll discover a hidden talent or a new creative tool that you want to integrate into your daily life to support you in challenging situations or simply enrich your life!
What are the terms of payment?
You can book your session online and pay directly by credit card via Stripe. This is especially recommended for a long-distance session.
If you come to my practice room, you can pay on site by cheque or in cash.
If you have chosen a complete program, there is the possibility to pay the total amount in instalments. Please contact me for the possibilities!
.